Leaving behind all of our drama for a minute (scroll down to the next two posts to catch up), we wanted to give you a little window into one of the unforgettable moments from our time here.
A few weeks ago, when the Grace Point team was arriving, we decided to take our little Aria with us to the airport.
Meet Aria
Remember that Aria had spent her whole life in the squatter camp up until about a month ago. Through an angel, she and her family moved into a little apartment not too long ago.
We thought it was time for another big step for Aria, this time in a trip to the airport. The Joburg airport has a pretty decent "Observation Deck" that overlooks the takeoffs and landings. So, we packed her in and found our way there and it was one of those things we will never forget.
Her eyes were enormous. She was mesmerized...for about 20 minutes. :) Then, she became a kid in a giant, new playroom. She started doing cartwheels and dancing and generally being the happiest child on the planet.
We captured some of it. And we only need to look at these to remind ourselves why we are here and why no amount of adversity will take us before it is time to go.
Enjoy.
two ice creams? you know it!! we're at the airport!!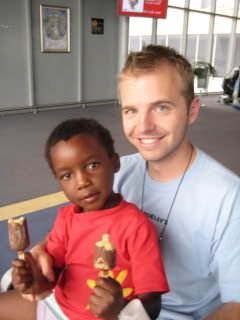 cartwheels...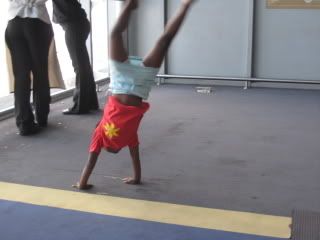 looking serious...seriously model-riffic...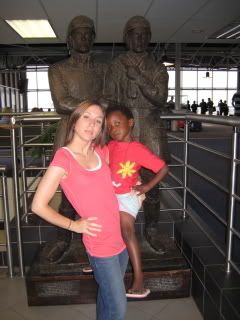 smiling in front of some statues of some bronze dudes...
"sheba" means "look"...