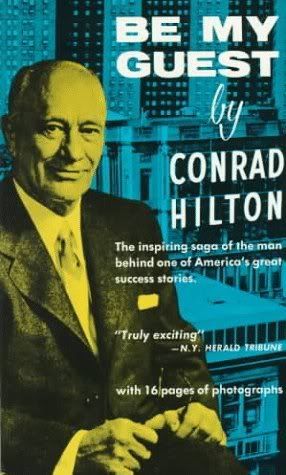 "If you are 100% occupied, you are not charging enough rent."
Friday morning in the office, I came across an ancient paperback that looked like it might just be interesting. Saturday morning, I turned page 288 and realized that the book was finished.
"Be My Guest" by Conrad Hilton mesmerized me. It is the story of how a man from late 19th-century, rural New Mexico fought through the Great Depression to build one of the greatest hotel chains in the world.
Published in 1957, this charming little book is a simple chronicle of Hilton's life. Apparently, there is still a copy of it in every Hilton Hotel room in the world, along with the Gideon Bible.
Now you know.