On July 9th, we'll board a plane that will stop in Chicago, Frankfurt, and eventually (we hope) in Johannesburg, South Africa. Joburg, as it's locally known, is a meandering melting pot of all things Africa.
It is a sprawling metro area, with an incalculable number of residents, somewhere between 5 and 12 million at this point, depending on who you talk to. That includes the famous township of Soweto, as well as a modern-looking, dilapidating downtown area home to the tallest buildings on the continent of Africa. There are lush, rich, gated suburbs, and more informal settlements (squatter villages and shanty-towns) than one would care to count.
Johannesburg is the commercial capital of Africa, accounting for up to 1/5th of South Africa's GDP. Johannesburg is home to the busiest airport in Africa, the largest dry port (a port not on a body of water) in the world, Africa's largest stock exchange, and the aforementioned tallest building in Africa, the 50-story, 731 foot tall Carlton Centre.
Entering downtown Joburg, you find a bustling African market, a wonderfully third-world place where you can buy fresh fruit, bootlegged CDs, or a meal cooked right in front of you on a grill that looks like it was once an oil drum.
If you listen closely, you will not only hear all 11 of South Africa's official languages, but you will pick up the native tongues of immigrants from Nigeria, Ghana, Zimbabwe, Sudan, Uganda, and many more. All have come here because life here holds more promise than life at home. It is difficult to believe that a squalid shanty town could be an improvement over anything, but Africa is still plagued by corrupt, totalitarian governments, extreme drought, and numerous wars that escape the conciousness of the western world.
As I mentioned, most of the immigrants find their way into squatter camps, usually without proper toilets, electricity, or running water. An excerpt from a 2004 newspaper story tells of the issues of one such place in Johannesburg:
-------------
Diepsloot, on Johannesburg's northern edge, is a densely-populated shantytown where rows of shacks made from corrugated iron, wood and plastic line dusty streets.
Mahowa (33) has been living in her two-bedroomed shack for the last four years, with her husband Gotlieb, a truck driver, and her 11-month-old son Gotlieb jr.
"Things have improved in the area, but the sewers are still overflowing in the streets," she said. "It gets cold in winter and because my son was a premature baby, I can't use my paraffin stove to heat my house. I have to use plenty of blankets," she said.
Like most of Diepsloot's residents, Mahowa was lured here by the prospect of jobs. For many of the women, a paying job can be found as a domestic worker in the wealthy mainly white suburbs of Johannesburg.
"The thing that scares me the most is fire," Mahowa said, clutching her baby. "If the surrounding shacks catch fire, this is where we will die because there is no way we will be able to escape," she said.
A fireman who is frequently called out to the area said the close proximity of homes made it difficult for big lumbering fire trucks to manoeuvre, resulting in frequent stoning by the community because of their impatience.
-------------
The standard of living in the squatter camps is disturbingly low. As many as 40% of Johannesburg's citizens are unemployed and many live in the shanty-towns, with very little hope of ever moving out. This, as you might imagine, breeds an impoverished and desperate population. And a desperate population is prone to becoming a criminal population.
South Africa, for all of it's natural beauty, is a very ugly place when it comes to crime. To give you an idea of the crime rates, let's compare South Africa (pop 47 million) to California (pop 40 million).
In California, home of Compton and Oakland and the Crips and Bloods, there were 2503 murders and 9392 rapes in 2005.
In South Africa in 2005, amongst the beauty of Cape Town and the lions and elephants of Kruger National Park, there were an estimated 18,000 murders. Worse, estimiates for the number of rapes varied between 876,000 (police figure) and 1.2 million (POWA figure). That is one every 26 seconds.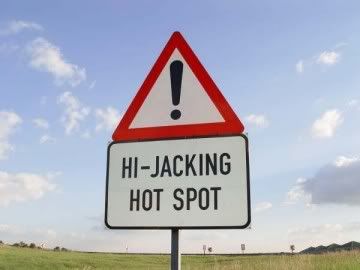 South Africa is a desperate place. It is a very different place. Joburg, in particular, is set apart. It is the most feared place in South Africa and, mysteriously, it is the place that continues to swell with newcomers,anxious to capitalize on the enormous potential of Egoli, the City of Gold.
It has been said that Cape Town has beauty and serenity to relate to; Durban has a warm ocean to relate to; the only thing Joburg can relate to are its people, and therefore it is the people that are the city, and the reason why the city will never stop beating with new opportunities and the potential for growth, which hasn't even neared the breaking point.
We are about to join the people of Johannesburg, in the richest, poorest, most beautiful, most terrifying place in South Africa.
Surely, an adventure awaits us.