We love our house.
It is old. It is small. We aren't close to nice malls or expensive restaurants. There aren't a whole lot of people around that look like us. To top it all off, we have heard a couple of gunshots from the surrounding neighborhood in our 3+ months in it. (It should be noted that 2 or 3 distant gunshots in 3 months is like living in perfect security for us - our nights in Joburg were routinely punctuated with gunshots and/or nearby gun-battles.)
Despite some of the negative things that some folks might find, we love our house. We love the community. We love the lake and the walking trails. We love being 2 miles from downtown. We love the commute, going out when traffic comes in and going in when traffic drives out. We love the intimacy of our 1100 square feet. We love the little guest house that lets our friend be our neighbor. We love just about all of it.
Among the features that make our house fun is the pier and beam foundation, which basically means that, unlike most modern homes built on solid concrete slabs, our home is resting on a glorified erector set.
There are most certainly critters that decide to take up residence under our house from time to time. There is (we are told) the occasional issue with certain rooms "sinking" or floors sloping gently. And yet, even though it is a vulnerability, I really sort of like it.
During the aforementioned thunderstorm
(see Monday's post)
, I could feel the thunder rumbling in my feet, giving it an entirely new sensation in my bones.
It is something to really experience a thunderstorm, consciously taking in all of the elements. The smells and the sounds are invigorating. The sight of the rain falling so hard so as to bruise the earth below is gorgeous. This last thunderstorm, maybe for the first time, I was aware of more than just the sound of thunder - I experienced the feeling as it rumbled through me and our 80-year old house.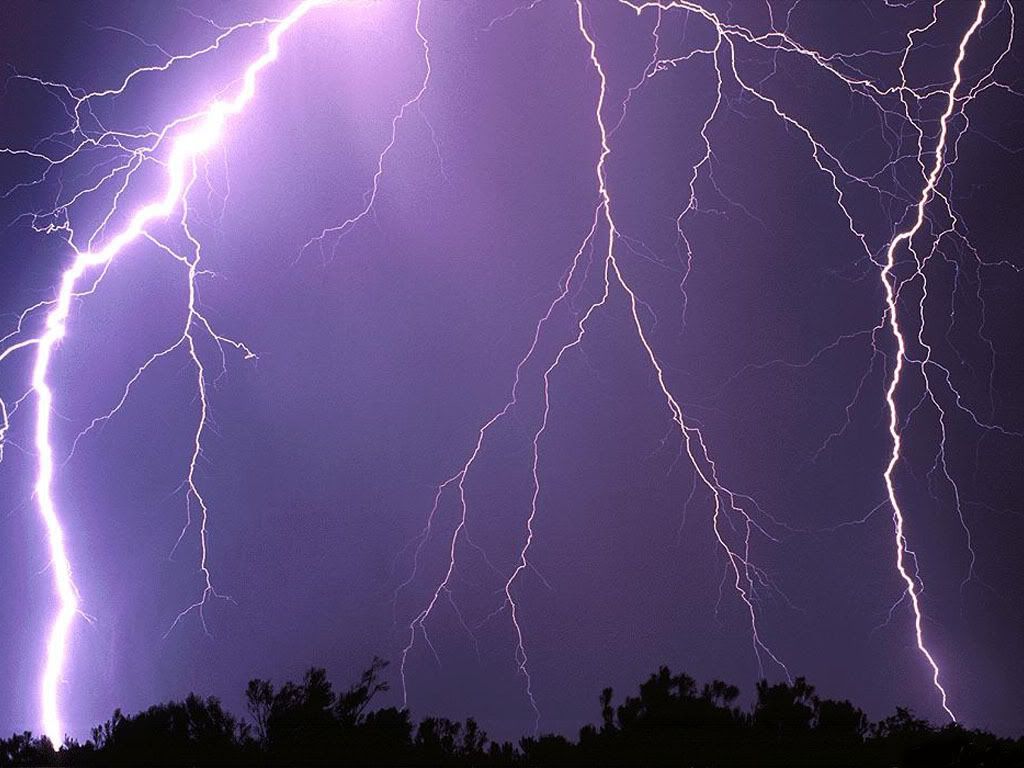 So now I have one more reason to love our house...our old, creaky floor lets me feel a thunderstorm...
Strange as it seems, maybe being aware of our vulnerabilities opens us up to entirely new paths of experience, to an even greater breadth of life. What else is out there that is not really a hardship, but an invitation to a greater breadth of experience?