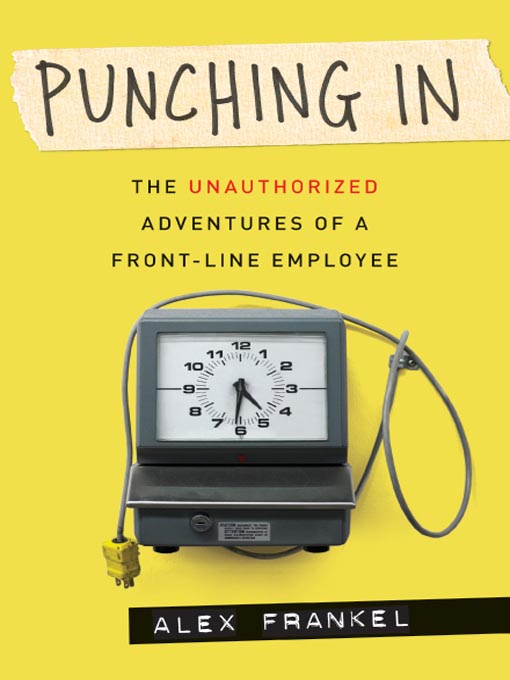 I recently finished a book called
Punching In
by Alex Frankel. The premise of the book is simple - a business journalist takes front-line service jobs and then reports on all that he sees.
Frankel works for UPS during the Christmas season, delivering packages as part of "Brown". He gets turned down for jobs at Home Deopt, Best Buy, and Container Store, as he is unable to convince the online questionnaires for each company that he is a worthy interview. Weeded out, he endures a stint at GAP, which he describes as the most boring job on planet earth. Lots of shirt-folding people. Frankel also sells insurance (err, rental cars) at Enterprise Rent-a-Car, slings coffee at Starbucks, and becomes geek-chic by taking a job at the Apple Store.
Punching In is one of those fascinating perspective-benders that I couldn't put down. Now, I can't see a UPS truck (or my father-in-law) in quite the same way. I feel like I understand the retail world's motivation better, which makes me feel like I can better fight it off.
While trying to finish a different book, this one stole the Kindle screen. Fascinating and a little fluffy...I loved it.